EDIT is an Interior Design Studio co-founded by interior architect Nathalie Vos and interior designer Justina Gruzdyte in 2018 in the beautiful town of Kenmare on the Wild Atlantic Way. Our philosophy is simple: Design should be useful, meaningful, and should enrich our happiness and well-being.
"To design is much more than simply to assemble, to order, or even to edit: it is to add value and meaning, to illuminate, to simplify, to clarify, to modify, to dignify, to dramatize, to persuade, and perhaps even to amuse…" Paul Rand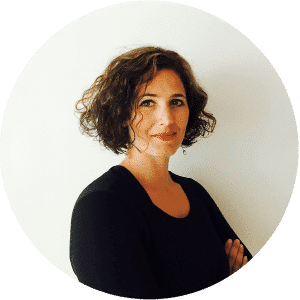 I am a South African native who married an Irishman. After graduating in Interior Design, I left South Africa to travel the world but didn't get much further than London, where I spent the next 9 years living and working as a senior creative lead for award winning Interior and Architecture practices. I specialised in luxury residential design on projects throughout the UK, Europe and, the USA. My design style is deeply rooted in my African upbringing – there isn't a single pattern, colour or texture that cannot be found in nature. I love using natural textures and materials and combining elements to achieve a layered look. I love the styles of Art Deco and Mid Century Modern for their playfulness, bold graphic forms, and general inventiveness.
I am also the co-founder of a Luxury design-led Children's furniture brand, Bunny & Clyde.
In my spare time I love good food, spending time with good friends, visiting new places, long mountain walks in the wilds of Kerry, and spending quality time with my little family.
I am a graduate of Vilnius Academy of Fine Arts and my early career was in graphic design. My graduation year of 2004 was also the year in which Lithuania became a part of the EU, which was a deciding factor on my choice to gain international experience. The very first introduction to interior design was working in a five-star hotel in Ireland where I met my first client, completing a project on a traditional Irish cottage. Inspired by this project I've started Interior Design studies, and in 2008, I received my diploma. I worked in The Fabulous Fabric Company for twelve years, where I specialised in commercial interior design working on hotel and restaurant projects throughout Ireland. Therefore I had attended multiple trade fairs across Europe to hone my design skills.
I have also continued to pursue my artistic career, a major influence on my work as interior designer. I am fascinated by graphic design and its power in marketing and advertising affecting peoples thought patterns and habits. I maintain a strong love for photography, illustration, and the visual arts.